Programs/Athletics
Parks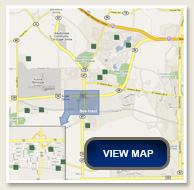 Our Mission
The mission of the Sugar Grove Park District is to provide residents and guests opportunities to experience the benefits of parks and recreation.
To accomplish our mission:
• We work cooperatively with other units of government including the Village of Sugar Grove, Sugar Grove Township, Sugar Grove Police Department, Sugar Grove Fire Department, Sugar Grove Community House, Sugar Grove Library District, and Kaneland School District.
• Develop intergovernmental agreements with units of government to provide services more economically and to assure that services are available to residents.
• Plan cooperatively with the Village for appropriate land use and park acquisition and development.

Latest Updates
5/03/2013
Upcoming Deadlines

The following classes have deadlines fast approaching:

5/03/2013
Monthly E-Newsletter

Get the most current updates on park district offerings.

5/03/2013
Picture Day

Picture Day is coming for Baseball, Softball, Tball and Tiny Sluggers

4/10/2013
CARE for 2013-14 school year

Information regarding next year's CARE programs for Kaneland School district...

4/09/2013
Summer Brochure

The brochure is available. Want to view the programs online? Registration opens April 14th.

Resources

Download SGPD Open Space Master Plan


Download VOSG Bicycle and Pedestrian Short-term Connectivity Plan