Programs/Athletics
Parks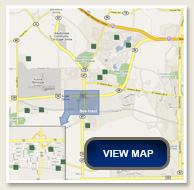 Our Mission
The mission of the Sugar Grove Park District is to provide residents and guests opportunities to experience the benefits of parks and recreation.
To accomplish our mission:
• We work cooperatively with other units of government including the Village of Sugar Grove, Sugar Grove Township, Sugar Grove Police Department, Sugar Grove Fire Department, Sugar Grove Community House, Sugar Grove Library District, and Kaneland School District.
• Develop intergovernmental agreements with units of government to provide services more economically and to assure that services are available to residents.
• Plan cooperatively with the Village for appropriate land use and park acquisition and development.

Latest Updates
9/8/2014
JOB OPENING

Part-Time After School CARE Counselor

8/25/2014
Fall Brochure Updates

Here are a list of schedule changes and updates in our brochure.

7/11/2014
Invitation to Bid

Bids accepted for Pick-up Truck

7/1/2014
5k run/walk

Registration for the 5k run is on Race Day 6:15-7:00am! Race day is July 26 at 7:30 am. Pre-registration no longer available.

7/1/2014
CARE for 2014-15 school year

Information regarding this year's CARE programs for Kaneland School district...

Resources

Download SGPD Open Space Master Plan


Download VOSG Bicycle and Pedestrian Short-term Connectivity Plan