Programs/Athletics
Parks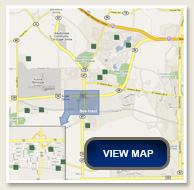 Our Mission
The mission of the Sugar Grove Park District is to provide residents and guests opportunities to experience the benefits of parks and recreation.
To accomplish our mission:
• We work cooperatively with other units of government including the Village of Sugar Grove, Sugar Grove Township, Sugar Grove Police Department, Sugar Grove Fire Department, Sugar Grove Community House, Sugar Grove Library District, and Kaneland School District.
• Develop intergovernmental agreements with units of government to provide services more economically and to assure that services are available to residents.
• Plan cooperatively with the Village for appropriate land use and park acquisition and development.

Latest Updates
8/19/2015
Fall Brochure Updates

Here are a list of schedule changes and updates in our brochure.
Current program adjustments involve: Tumbling Programs

7/10/15
Kaneland Travel Baseball Tryouts

Tryouts for the 2016 Kaneland Travel Baseball teams will be held July 24,26 & Aug 1.

6/04/2015
June Newsletter

Our June Newsletter has been released! Download your copy under Forms & Contracts.

5/19/2015
Pitch, Hit & Run Sectional All-Around Champions

Congratulations to all the participants who qualified to compete at the MLB's Pitch Hit and Run Sectional competition held in Sugar Grove on May 16th. Here are the All-Around Champions in each age and gender division:

1/06/2015
Spring/Summer Online Registration is Open

The online catalog is now available for download. Want to register for a program you see? Click on the blue "register online" button and start your search now. Also check out our new brochure calendar in the News Café.

Resources

Download SGPD Open Space Master Plan


Download VOSG Bicycle and Pedestrian Short-term Connectivity Plan